CHAKRA 7.27 THE MOON CODEX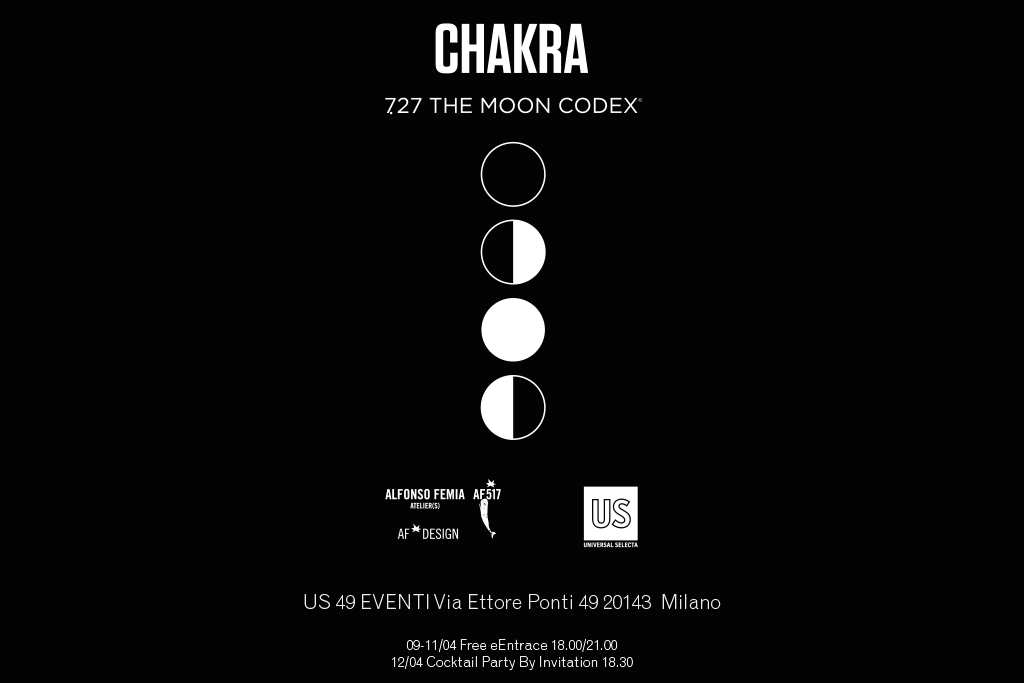 CHAKRA THE MOON CODEX 7.27 The moon governs the phases, which are reflected on our lives.
Tides, cycles, crops, wine and births.
50 years ago man's first moon landing.
A great emotion.
The installation designed by AF517 by Alfonso Femia, wants to recalled the night which kept many people looking upwards.
Floating scenarios recall the orbits of the module that reached it.
Discovering Chakra, a new territory to be explored in all its phases.
MDW 2019
US 49 EVENTI Via Ettore Ponti 49 20143 Milano
09/11 april free entrace 18.00/21.00
april 12th Cocktail Party 18.30 (By Invitation)
---
---