Giuria Targa Bonetto 2016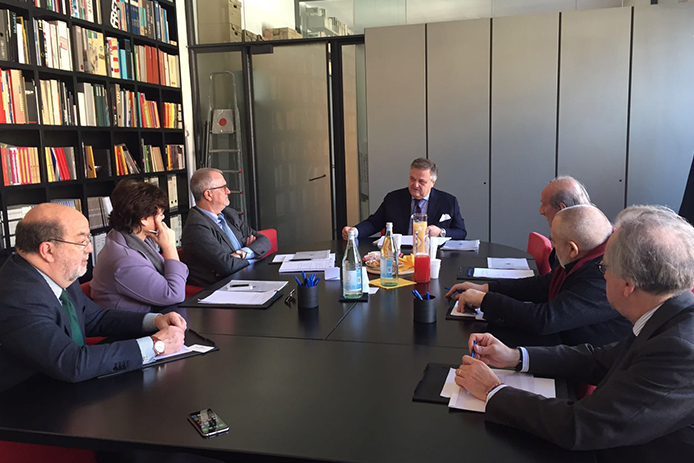 Today the Scientific Committee for the jury of Targa Bonetto 2016, which reached its 21st edition, had a meeting. In the ADI' s headquarters in Milan, a mixed commission of the world of experts design, meets to begin awarding the prestigious recognition for students of schools and universities from all around the world.
"Founded in 1991 by Marco in memory of his father Rodolfo Bonetto, one of the greatest masters of Italian design, the 'Targa Rodolfo Bonetto' aims to reflect the thinking of this great designer who during his professional career wanted to not only create innovation design but also a concept of the innovation associated with industrial product. "
Committee President: Angelo Cortesi Designer / Architect

Members:
Luisa Bocchietto Board member ICSID
Decio Carugati Writer / journalist / design critic
Walter Maria de Silva Director of Design Volkswagen Group
Nevio Di Giusto Director Of Research Center Fiat
Luciano Galimberti ADI President
Maria Giovanna Mazzocchi Editoriale Domus President
Stefan Sielaff Director interior design strategy Volkswagen Group
Marco Predari Assufficio President / Universal Selecta Partition Walls
For more information Targa Bonetto
---
---