Assufficio at Triennale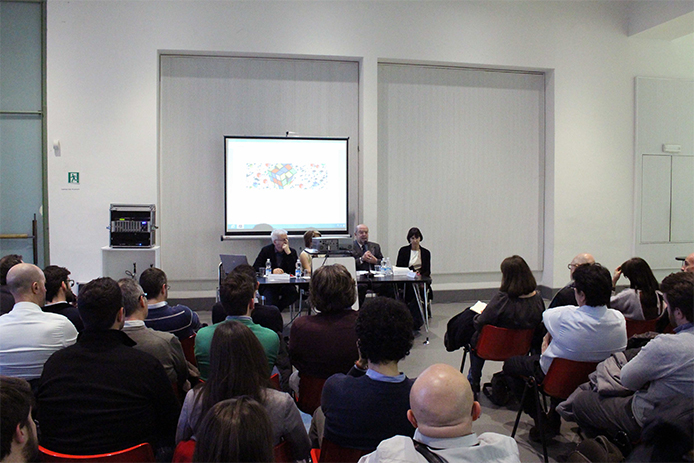 The second Assufficio Workshop, was held on Triennale's meeting room at Milano.
Theme: Design for the workplace, moderated by Renatai Sias, Wow Webmagazine director, and the debate was introduced by Marco Predari after his experience of the Furniture Fair. Shanghai.
The architect Cristiana Cutrona shown a preview of the new project for the Salone 2016 with a new vision of the environment offices, professor Francesco Zurlo talked and exposed virtuous examples of thinking design in the workplace, Maria Serra's participation, specialized in design-driven innovation, has brought reflections on designing of co-working spaces and finally, Mr. Daniele Lago's enlightened thinking ( via web connection) which applies an italian thinking design to production process of his factory.
On channel 500X100 some interviews with the actors and guests of the evening.
---
---