The Brera Clubhouse is Open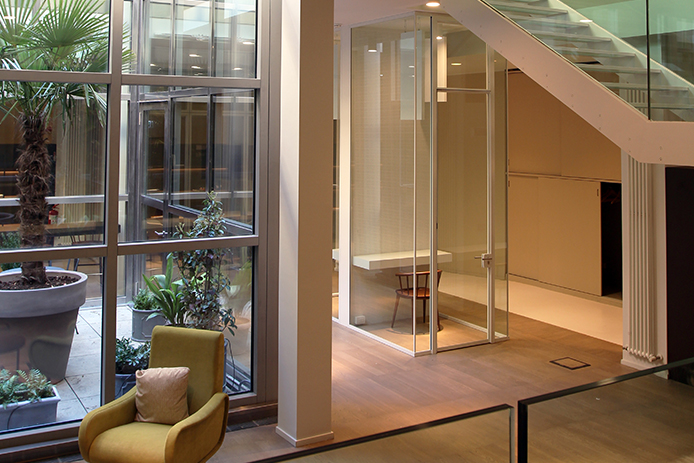 Copernico has opened the Brera Clubhouse: the former Teatro Delle Erbe space, has been transformed into an elegant membership club, to work and to network, to organize business, artistic and cultural events.
Brera Clubhouse will also be one of the reference sites of Design Week and of the collateral events running alongside the fair, perfectly embedded in the Brera Design District.
This contemporary liberty project style is designed for exclusive clients who use its space to network and enrich their knowledge.
The minimalism and sobriety design, characterize the internal and external environment. The bar and restaurant areas are isolated from the co-working area, the outdoor inner court, illuminates the rooms with natural daylight optimal for the working environment.
Meeting rooms, phone booth and office suites are equipped with chaise longues and a private bathroom, offering to its guest the best comfort for the workday. The stage allows to organize meetings and conferences in a sophisticated environment.
Universal Selecta's partitions walls are suitable for phone booth and relax zone, and guarantee acoustic privacy, necessary in co-working spaces: the project uses suitable answers to the spaces adapting the products to particular solutions.
On WoW Webmagazine an accurate description
---
---