Chakra on WOW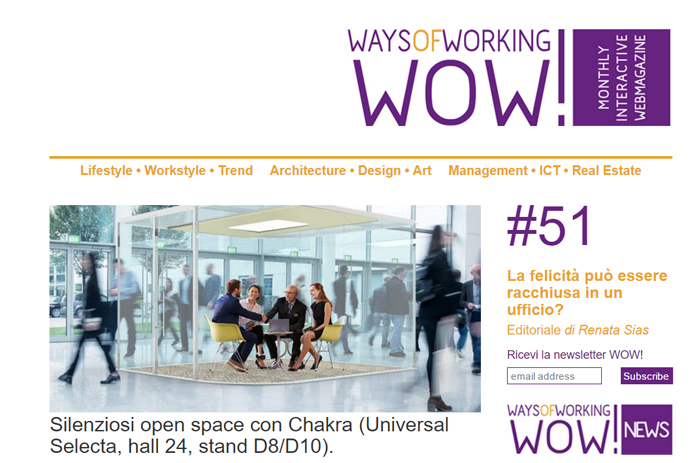 sabato 8 aprile
Giuseppe Miggiano
Chakra modular acoustic oasis (Universal Selecta (hall 24, stand D8/D10).
Universal Selecta takes part to Salone del Mobile (hall 24, stand D8/D10) to launch the unpublished features of Chakra, an architectural modular system for interiors supplied in kit which allows to create, quickly and easily, bespoke oasis of privacy. The philosophic concept of "The Inner Sound", symbol of harmony and wellbeing now comes inside the Workplace 3.0.
How is it possible to transform a noisy open space in an acoustically perfect environment?Chakra is a new typology of prefabricated partition system, covered by 5 patents, freestanding and technologically evolved, it requires no anchors on the ceiling nor on the floor.
---
---