HOUSE IN MOTION CELLS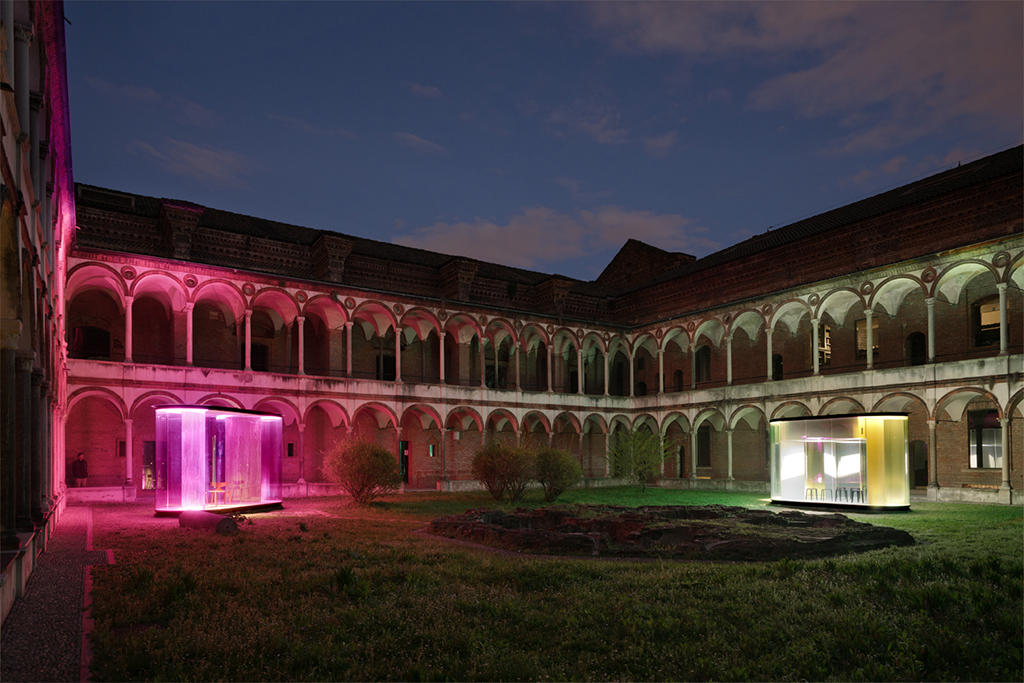 A site specific installation, designed by the architect Filippo Taidelli,
investigates the relationship between architecture, technology and healthcare,
where once Milan's most ancient hospital was.
Inside the ancient Cortile dei Bagni courtyard, the architect Filippo Taidelli of the milanese studio FTA, stages a vision of the future in the relationship between man, architecture, technology and nature in the hospital of tomorrow. Cells will be on display at the University of Milan (Università degli Studi di Milano) as part of the "INTERNI HOUSE IN MOTION 2018 - 20 YEARS" exhibition". The work aims to metaphorically synthesize the effects of the evolution of the world of healthcare and make them perceptible to the visitors through a site specific installation that immerses the visitor in a sensory experience.
Cells was born out of the experience that architect Taidelli has developed in the field of the design of social and healthcare facilities and is also owed to the research the architect has developed together with Humanitas University's Professor of Internal Medicine Raffaello Furlan, and Dr. Michele Gatti of IBM Italy, Research & Business.
---
---