In the heart of the fashion district of Milan, Ferutdin Zakirov, maison menswear deluxe, has opened its new flagship store.
A project realized by Paolo Luchetta and Retail Design, an architectural studio, where Universal Selecta has achieved a stairway which combines luxury, materials and technology.
Black & Gold precious marble, curved glass, Canaletto walnut wood trim and LED lighting, confer a modern look. The ultra-luxury project combines at the aesthetics of the brand, the Italian style of which the Uzbek stylist is a great admirer, much to choose Milan as the first point of expansion around the world.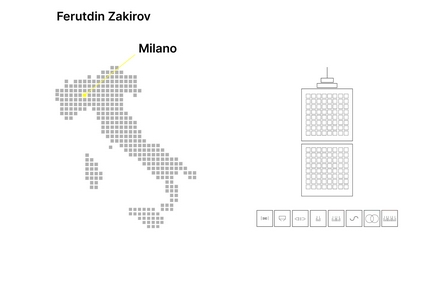 Designer
Paolo Lucchetta + RetailDesign
Anno
2016