CURVED
Full-height curved glazed partition system with single slab.
With a minimum bend radius of 900 mm it allows to deal with any design theme with safety and freedom of composition.
Round Wall allows to change the layout of the spaces thanks to its soft and sinuous lines, integrating easily with the other product lines of the collection.
The doors are also available in the curved version, in order not to interrupt the requested formal homogeneity.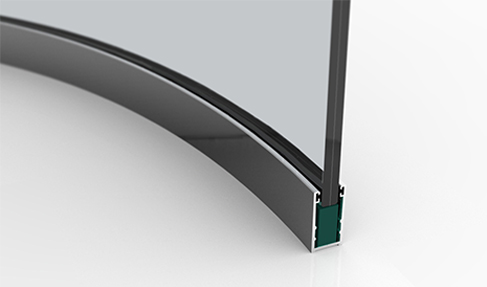 Opzioni
ROUNDWALL 10 TEMP
ROUNDWALL 12 TEMP
ROUNDWALL 12