MODULAR
Movable, modular, glazed and solid partition system.
Composed of a bearing inner strut, of two panels to be chosen among different materials (wooden, metal, glazed or combined with one another) with a properly insulated cavity depending on desired acoustic target.
Upper and lower skirting are made of aluminum.
Aesthetically, the walls look like a continuous surface with flush panels, without shutters between the modules.
Available with both vertical and horizontal modules, the latter with the chance of inserting metal profiles and, if requested,
to be equipped with metal shelves and various accessories.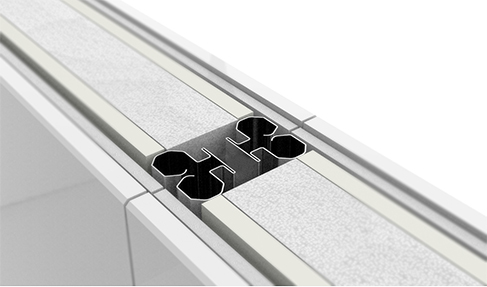 Opzioni
MEC 102/SS CIECA VUOTA
MEC 102/SS COIBENTATA CON OVATTA
MEC 102/SS CIECA COIBENTATA CON LANA IMBUSTATA
MEC 102/SS COIBENTATA CON CARTONGESSO ED OVATTA